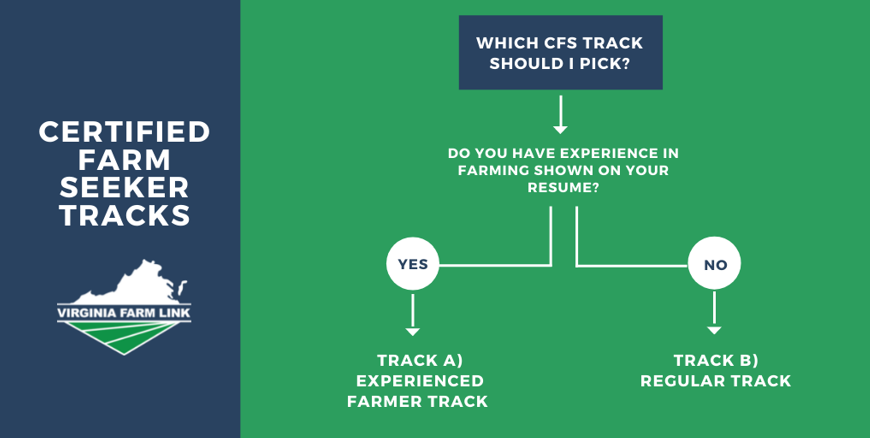 To become a Certified Farm Seeker, you must complete the online module that relates most to your background.  
There are two tracks: Experienced Farmer Track and Regular Track.  
If you have experience in farming that you can show on a resume, we recommend the Experienced Farmer Track. If you have limited to no farming experience, we recommend the Regular Track.